In order of appearance for 2018:
Frank Pam – Musical Director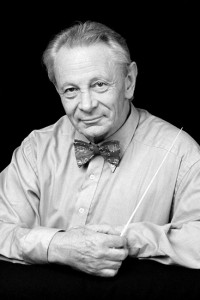 Frank Pam came to Australia from Vienna as a small child. He graduated M.A., B.Ed. from the University of Melbourne and has had a varied career in education and music for over 60 years. He taught English, German, Mathematics and Social Studies at government and independent schools and was a Senior Teaching Fellow in the German Dept. at Monash University.
He joined the Victorian State Office of the Federal Dept. of Education in 1969, as Education Officer, Postgraduate Awards Section, was subsequently Youth Affairs Liaison Officer and from 1986-1989 Assistant Manager, Overseas Student Section.
From an early age Frank has been passionately involved in music.  He sang principal roles in Gilbert & Sullivan from the age of 12, led the school orchestra at 14 and Geelong Junior Symphony Orchestra at 15. He attended 10 National Music Camps, 5 as Coordinator of  Chamber Music, and was Principal Viola of the Australian Youth Orchestra for five years. He studied and performed in orchestras in France, Germany and Switzerland and has played in several Melbourne orchestras, some of which he helped to found.
In 1963 Frank founded the Musica Viva Younger Group Quartet and was President and Musical Director of the Younger Group 1967-1972. He was Victorian Branch Treasurer of Musica Viva  1974-1996.  In 1981 Frank studied conducting with John Hopkins at the VCA.  He conducted the Bendigo Symphony Orchestra, Melbourne Mandolin Orchestra and Maroondah Symphony Orchestra between 1981-1984, including orchestral workshops for amateur musicians from all over Melbourne.
In 1975 Frank founded The Melbourne Musicians chamber orchestra and also played a role in establishing the Bach Players, an ensemble specialising in baroque music, which performed for Musica Viva and other organizations for about ten years. Since 1991 he has been a regular presenter on 3MBS FM.
Bridget Bolliger
"The crystalline clarity of Bolliger's tonal production is the very essence of what flute
sound should be…"

David DeBoor Canfield Fanfare Nov/Dec 2015
Australian-Swiss flautist Bridget Bolliger made her solo début with the Sydney Symphony performing Ibert's Flute Concerto at the age of 15.
She relocated to Switzerland for her tertiary studies graduating with a Masters Degree in Performance from the Basel Music Academy under Professor Peter-Lukas Graf. Bridget then embarked upon a busy and varied career in Europe and South America appearing as soloist and chamber musician with many leading international orchestras and ensembles.
Her countless performances of Mozart's Flute and Harp Concerto have involved collaborations with some of the world's most renowned harpists – including
Marielle Norman and Elena Zaniboni. She has held Principal Flute positions with the St Gallen Symphony Orchestra and the Sao Paulo Symphony and has appeared as guest Principal Flute and soloist with the Basel Symphony, Philharmonia Zürich, Australian Opera and Ballet Orchestra, Queensland Symphony Orchestra and many others.
Upon her return to Sydney in 2004, Bridget became a passionate advocate of Australian music and performed frequently at the Huntington Estate Music Festival and the Australian Festival of Chamber Music. She was founding Director of the New Sydney Wind Quintet and Founding Artistic Director of the Sydney Chamber Music Festival – this Festival celebrates 11 years under her successful stewardship in 2018.
She has recently formed a key musical partnership with pianist Andrew West; in 2016, they gave their début recital in the Utzon Room, Sydney Opera House and collaborated on Bridget's latest album – entitled Timeless. Her earlier recordings of premiere Australian works have received unanimous acclaim from celebrated music journals such as Gramophone, BBC Music Magazine and Limelight Magazine; these include Quintopia, The Laughing Moon (by Ross Edwards) and Dancing Shadows (the complete music for flute and piano by Miriam Hyde).
An esteemed teacher and chamber music coach, Bridget has tutored and given masterclasses worldwide – at the Jugend Musik Schule (Rorschach), Australian National Academy of Music and the Universities of New South Wales, New England and Sydney. She has also assisted Michel Debost at the Oficina de Música de Curitiba and features on playwithapro.com – the newest international online teaching podium.
Bridget Bolliger is a Powell Artist.
Sarah Lobegeiger de Rodriguéz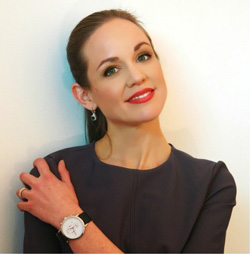 Sarah was born in Perth. She holds a Bachelor of Music (Victorian College of the Arts) and a Masters of Music Interpretation-Classical Singing (New Bulgarian University) as well as a Bachelor of English Literature (Curtin University) and a Master of Speech Pathology (La Trobe University).
Her opera roles include Valetto and Amore (L'incoronazione di Poppea, Monteverdi) performed at the March Music Days International Festival of Ruse and the Sofia Music Weeks International Festival, Bulgaria, Gretel (Hansel and Gretel, Humperdink) for the Ruse State Opera, Bulgaria and Lucy (The Beggar's Opera, Benjamin Britten).
Sarah has appeared as a soloist in numerous concerts and festivals, particularly in Sofia, Bulgaria at Boris Christoff Hall, the National Palace of Culture and also alongside the Sarajevo Philharmonic Orchestra as part of the Nights of Barscarsija Festival. Sarah is currently the Voice Clinic Coordinator at La Trobe University Communication Clinic.
Rada Tochalna
Melbourne–based soprano Rada Tochalna was born in Sevastopol where she began her musical career as a pianist.
Rada has appeared in numerous operatic roles, including Caroline, Constance, Amor, Fairy Godmother, Foreign Woman and the First Lady. She has sung the role of Micaëla and the role of Violetta Valéry for the BK Opera.
Rada is the recipient of the Henkell Family Young Artist Fellowship at The Opera Studio Melbourne and the Alice Amy McDonald Trust Travelling Fellowship. She is a regular soloist with the Melbourne Classic Orchestra and Preston Symphony Orchestra. She was a guest soloist at the Spring Street Beat at the Parliament House, Nagambie Lakes Opera, the Melbourne East Arts Festival and White Night this year in Melbourne. Rada has performed on stages including Palace "Ukraine", Her Majesty`s and Athenaeum Theatre in Melbourne and Wesley Music Centre in Canberra.
Elena Xanthoudakis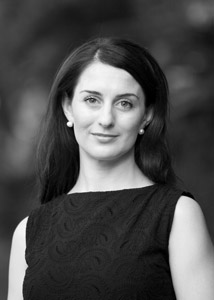 Award winning and versatile soprano, Elena Xanthoudakis is an expressive performer whose enthusiastic reviews speak of her captivating and engaging performances.
Recent performances included performing Nino Rotas' Mysterium with the Verdi Orchestra in Milan, performing in a Gala Tribute concert for Maria Callas in the Herodion Atticus at the foot of the Acropolis, Athens with the Greek National Opera and another Maria Callas Gala, this time at the al-Bustian festival in Lebanon. Other recent performances include Gilda in Opera Queensland's new production of Rigoletto for which she received exceptional reviews, the title role in Lucia di Lammermoor for Winslow Hall, September 2014, again to enthusiastic acclaim. In 2014, Elena also performed in a series of concerts with the Royal Philharmonic Orchestra, as well as recitals and concerts in London, including a 'Winter Prom' at St John Smith Square in December 2014 where she performed Mozart's rarely performed masterpiece, the concert aria "Ch'io mi scordi di te" Op. 505 with concert pianist Jayson Gillham and orchestra.
Anne Gilby
Oboist Anne Gilby has a distinguished career as performer and educator. She studied in Europe with Leon Goossens, Helmut Winschermann and Maurice Bourgue, achieving her Reifeprüfung (Performance) Diploma with Distinction in Detmold (Germany).
Anne held the position of Principal Oboist with orchestras in Germany and Australia. She performed as soloist and Principal with the Australian Chamber Orchestra and has been guest Principal with all six Symphony Australia orchestras.
Academic positions include Head of Woodwind of the Victorian College of the Arts and Lecturer in the Edith Cowan University and the Monash University School of Music Conservatorium.
Anne is a past Chair of the Artistic Committee of the Australian Youth Orchestra Ltd. She served on the Music Board of the Australia Council and was the founding President of the Australasian Double Reed Society. She currently sits on the Board of the Victorian Opera Company, chairing the Artistic Committee.
Anne's commitment to music pedagogy has seen her teach in such diverse countries as Afghanistan and Taiwan.
Miki Tsunoda
Miki Tsunoda studied at the Victorian College of the Arts in Melbourne with Marco van Pagee and Spiros Rantos before furthering her studies at the Liszt Academy in Budapest and the University of Toronto under the guidance of Lorand Fenyves and Ferenc Halasz on violin and Andras Mihaly, Gyorgy Kurtag and Ferenc Rados for Chamber Music.
She has also worked closely with David Takeno, Zoltan Szekely, Valentin Berlinsky, Paul Katz and Rivka Golani over the years.
An active and passionate Chamber Musician, Miki has been a founding member of DUO SOL together with Pianist, Caroline Almonte and the Binneas String Quartet.
Multiple award winning Duo Sol became the First Prize Winner of the prestigious International Chamber Music Competition, Premio Trio di Trieste, finalists at the ARD Munich International Competition and Vittorio Gui International Competition in Florence. Duo Sol appeared in Concert Halls around Australia, Italy, South America and Asia including Accademia Chigiana, Siena, Teatro Colisseo, Buonos Aires, Sala Tripkovich, Trieste, Hamarikyu Hall, Tokyo as well as appearing at Festivals in Bologna, Ascoli Piceno, Sydney, Melbourne, Perth, Townsville, Four Winds, Port Fairy and Woodend.
The Duo has also been an Ambassador for Australia in numerous events including the Australia-Japan Year of Exchange, World Expo in Aichi, Japan, 35th Cultural Exchange Celebration between China and Australia and has toured for Musica Viva Australia and Chamber Music New Zealand over the years.
Tsunoda has collaborated with many of the world's renowned musicians in Chamber Music and in solo performances including Brett Dean, Piers Lane, Tsuyoshi Tsutsumi, Liwei Qin, Claire Edwardes and Conductors, the late Hiroyuki Iwaki, Tadaaki Otaka, Heinz Holliger, Eivind Aadland, Marcus Stenz and Xian Zhang.
She has appeared with many Orchestras as soloist including Ensemble Kanazawa, Nagoya Philharmonic, Kyoto Philharmonic, Sendai Philharmonic, Antwerp Symphony Orchestra and the Melbourne and Tasmanian Symphony Orchestras. Several recordings include "Infinite Heartbeat" and "Duo Tsunoda/Almonte", released by ABC Classics.
Recent collaboration with the Sydney Chamber Opera at the 2017 Sydney Festival has lead to further engagements with the recent production of Britten's The Rape of Lucretia. Engagements during 2017/18 include the Southern Highlands Festival and a tour of India for the Australian World Orchestra and a guest appearance with the Flinders Quartet and Wilma and Friends Concert series.
Since 2008 Tsunoda holds the position of Principal second violin with the Royal Flemish Philharmonic Orchestra (recently changed to Antwerp Symphony Orchestra) and is a frequent guest with the Amsterdam Sinfonietta, Het Collectief Ensemble (Belgium) and Orchestre du Philharmonique, Luxembourg.
Anne Harvey-Nagl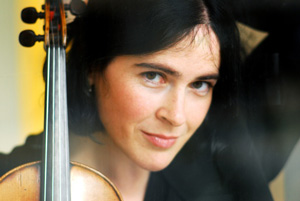 Anne won the National Youth Concerto Competiton in 1986. In 1990 she won the ANZ International Felllowship for musical studies overseas. She performed with the Radio Symphony Orchestra Vienna, Vienna Mozart Orchestra, Vienna Konzertverein, Klangforum and Kammerphilharmonie. From 1999 – 2011 she was Principal Violin Vienna Volksoper, and since 2011 has been the Concertmaster. She is also Concertmaster of the Vienna Opera Ball Orchestra and Ensemble Kontrapunkte. In 1994 she was a soloist with the Vienna Chamber Orchestra in the series "Presenting Young Artists". Since 1995 she has had regular performances as a soloist with the Vienna Mozart Orchestra. Anne has been a member of the Koehne Quartet since 1992.
Grigoryan Brothers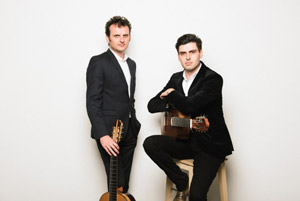 Guitarists, Slava and Leonard Grigoryan are counted amongst the finest musicians of their generation having developed a reputation for enthralling audiences with the energy of their performances and the breadth of their repertoire – embracing genres such as classical, jazz and contemporary music from around the world.
Between them, they have received 3 ARIA (Australian Recording Industry Association) awards  and an incredible 24 ARIA Award nominations. As a duo they have recorded 8 albums with the 9th coming out in 2018.
They have been touring internationally since 2003, regularly performing throughout Europe, Asia, Australia and the USA, as well as more exotic performances in Brazil, South Africa, India and the Middle East.
Their diverse repertoire continues to present new opportunities for performances in traditional and unconventional settings, from projects with orchestras to duo performances in iconic classical venues such as London's Wigmore Hall and Vienna's Konzerthaus.
Their ability to perform in disparate genres has resulted in invitations from arts festivals, jazz festivals, folk festivals and Womad, as well as performing in more intimate spaces such as clubs and salons.
Testament to their broad appeal and incredible skills is reflected in their most recent tours: In August 2017 they performed as support for the Canadian singer/songwriter KD Lang on her Ingénue Redux, 25th Anniversary Tour. This was followed immediately by another National tour sharing the stage and billing with the great Flamenco guitarist Paco Pena. All of this occurred while their latest classical release 'Songs Without Words' has been at the top of the classical music charts for 3 months.
Slava and Leonard are blessed with an uncanny ability to perform so seamlessly as a duo that they play and 'breathe' as one. Growing up and performing together does not guarantee a symbiotic relationship, but what does create the perfect storm is the mutual respect and admiration the brothers have for each other. Perhaps this is the intangible quality that creates their ability to connect with listeners.
Slava & Leonard Grigoryan's deep appreciation of a broad spectrum of musical styles has resulted in many collaborations involving music, both written and improvised. Combine this with their classical training and the result is a unique sound incorporating all these influences. It is not classical, not jazz, not world music …it is the Grigoryan Brothers.