Frank Pam – Musical Director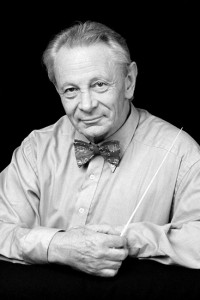 Frank Pam came to Australia from Vienna as a small child. He graduated M.A., B.Ed. from the University of Melbourne and has had a varied career in education and music for over 60 years. He taught English, German, Mathematics and Social Studies at government and independent schools and was a Senior Teaching Fellow in the German Dept. at Monash University.
He joined the Victorian State Office of the Federal Dept. of Education in 1969, as Education Officer, Postgraduate Awards Section, was subsequently Youth Affairs Liaison Officer and from 1986-1989 Assistant Manager, Overseas Student Section.
From an early age Frank has been passionately involved in music.  He sang principal roles in Gilbert & Sullivan from the age of 12, led the school orchestra at 14 and Geelong Junior Symphony Orchestra at 15. He attended 10 National Music Camps, 5 as Coordinator of  Chamber Music, and was Principal Viola of the Australian Youth Orchestra for five years. He studied and performed in orchestras in France, Germany and Switzerland and has played in several Melbourne orchestras, some of which he helped to found.
In 1963 Frank founded the Musica Viva Younger Group Quartet and was President and Musical Director of the Younger Group 1967-1972. He was Victorian Branch Treasurer of Musica Viva  1974-1996.  In 1981 Frank studied conducting with John Hopkins at the VCA.  He conducted the Bendigo Symphony Orchestra, Melbourne Mandolin Orchestra and Maroondah Symphony Orchestra between 1981-1984, including orchestral workshops for amateur musicians from all over Melbourne.
In 1975 Frank founded The Melbourne Musicians chamber orchestra and also played a role in establishing the Bach Players, an ensemble specialising in baroque music, which performed for Musica Viva and other organizations for about ten years. Since 1991 he has been a regular presenter on 3MBS FM.
Lee Abrahmsen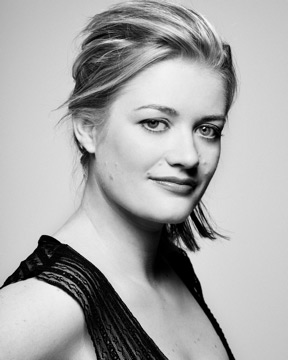 Possessing a voice "with a deliciously full-bodied tone, rich in expression and control", Australian soprano Lee Abrahmsen is a multi-award winning artist both on the operatic stage and concert platform.
Hailing from Geelong and graduating from the University of Melbourne with honours degrees in Music and Education, Lee pursued a period of voice study in Europe with Antonio Moretti-Pananti (Florence), Daniel Ferro Vocal Program and Festival (Tuscany), Bel Canto Festival (Holland) and in Australia at the Lisa Gasteen National Opera School.
Her many Australian Awards include the 86th Herald Sun Aria, Opera Awards Royal Over-Seas League Prize, Opera Awards 4MBS Performance Prize, Acclaim Awards Italian Fellowship Award and the Melbourne Welsh Choir Singer of the Year Competition. In 2012 Lee was nominated for a Green Room Award for her performance as Valencienne in Lehar's Merry Widow for Melbourne Opera. Lee has been heard regularly in performances recorded by ABC Classic FM and appears on Qantas In-Flight Entertainment singing Richard Strauss Four Last Songs with Omega Ensemble.
Lee has appeared as principal artist with all major Opera Companies in Victoria. Her extensive list of over 20 roles includes: Elisabeth in Tannhäuser, Konstanze in Die Entführung aus dem Serail, Marguerite in Faust, CioCioSan in Madama Butterfly, Mimi in La Bohème, Micaëla in Carmen, Valencienne in The Merry Widow, Leila in The Pearl Fishers (all for Melbourne Opera), Violetta in La Traviata (CoOpera) and title role in Stella by Marshall-Hall (Lyric Opera of Melbourne).
Recent Concert engagements in Australia include: Richard Strauss Four Last Songs (Chamber version by James Ledger) with Omega Ensemble at City Recital Hall, Richard Strauss' Elektra singing Fifth Maid with Sydney Symphony at the Sydney Opera House; Mahler's Fourth Symphony (chamber version by Klaus Simon) with Omega Ensemble at City Recital Hall, Richard Strauss Vier Letzte Lieder with Queensland Symphony Orchestra. Concert engagements overseas include: Recitals at St Martin in the Fields (London), recitals for the Edinburgh International Festival (Scotland), a recital tour spanning numerous cities in China and a recital in Tokyo, Japan for the International Double Reed Society Conference.
In 2017, Lee makes her company debut with Opera Australia in Le Nozze di Figaro singing the Countess, appears in recital with Omega Ensemble at City Recital Hall and sings Puccini's Tosca with the Australian Discovery Orchestra.
Visit www.leeabrahmsen.com for all future performances.
Trio Alba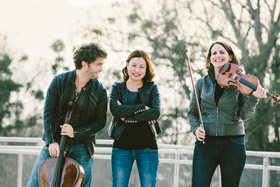 Youthful vigor, passion on stage and compelling playfulness, all based on a profound knowledge of sound perception and chamber music structures. This is how you would describe the musical trinity, which has been known since 2008 as the TRIO ALBA*.
The German violinist Livia Sellin, the Austro-Italian cellist Philipp Comploi, and the Chinese-Austrian pianist Chengcheng Zhao met while studying at the Graz University of Music and founded the TRIO ALBA in the autumn of 2008. Already one year after the ensemble's founding, concert performances took it to Shanghai and to the National Center for the Performing Arts in Peking. Invitations to festivals and chamber music series in Italy, Austria, Germany, and South America followed, including performances at Gidon Kremer's chamber music festival in Lockenhaus, Austria. In October 2012 it debuted at venues such as the Teatro Gran Rex in Buenos Aires during a two-week concert tour through Argentina.
Competition successes at events such as the »Schubert und die Musik der Moderne« International Chamber Music Competition in February 2012 brought the ensemble additional opportunities for concerts in renowned series like in the Konzerthaus Vienna, Mozarteum Salzburg and at the Schleswig-Holstein-Music-Festival in Germany.
Their first CD was released by the renowned German classical music label Dabringhaus and Grimm (MDG). Shortly after its release their recording of the Piano Trios of Felix Mendelssohn Bartholdy was awarded the Pasticcio Prize of the Austrian National Radio (OE1). In the fall of 2014 their second CD under the MDG label was released with the Trio-Phantasie and Ballade for piano quartet by Joseph Marx. This CD was also awarded the Pasticcio Prize of the Austrian National Radio (OE1) in June 2015.
In 2015 the trio was selected in the program "The New Austrian Sound of Music (NASOM)", which means that they will receive special support from the Ministry for Foreign Affairs in the 2016/17 biennium. In 2017 the Trio's schedule lists performances in Australia, China, Morocco and many European Countries.
A new CD with the recording of Piano Trios by Franz Schubert will be released in Summer/Autumn 2017.
TRIO ALBA – an allusion to alba (ital. sunrise, dawn) and the Swedish song "se solen sjunker", that inspired Franz Schubert to the second movement of his Piano Trio in E-flat major.
Anne Harvey-Nagl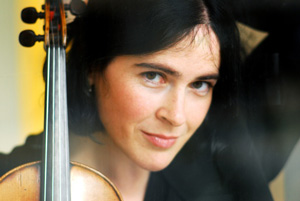 Anne won the National Youth Concerto Competiton in 1986. In 1990 she won the ANZ International Felllowship for musical studies overseas. She performed with the Radio Symphony Orchestra Vienna, Vienna Mozart Orchestra, Vienna Konzertverein, Klangforum and Kammerphilharmonie. From 1999 – 2011 she was Principal Violin Vienna Volksoper, and since 2011 has been the Concertmaster. She is also Concertmaster of the Vienna Opera Ball Orchestra and Ensemble Kontrapunkte. In 1994 she was a soloist with the Vienna Chamber Orchestra in the series "Presenting Young Artists". Since 1995 she has had regular performances as a soloist with the Vienna Mozart Orchestra. Anne has been a member of the Koehne Quartet since 1992.
Sarah Lobegeiger de Rodriguéz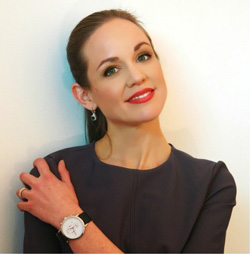 Sarah was born in Perth. She holds a Bachelor of Music (Victorian College of the Arts) and a Masters of Music Interpretation-Classical Singing (New Bulgarian University) as well as a Bachelor of English Literature (Curtin University) and a Master of Speech Pathology (La Trobe University).
Her opera roles include Valetto and Amore (L'incoronazione di Poppea, Monteverdi) performed at the March Music Days International Festival of Ruse and the Sofia Music Weeks International Festival, Bulgaria, Gretel (Hansel and Gretel, Humperdink) for the Ruse State Opera, Bulgaria and Lucy (The Beggar's Opera, Benjamin Britten).
Sarah has appeared as a soloist in numerous concerts and festivals, particularly in Sofia, Bulgaria at Boris Christoff Hall, the National Palace of Culture and also alongside the Sarajevo Philharmonic Orchestra as part of the Nights of Barscarsija Festival. Sarah is currently the Voice Clinic Coordinator at La Trobe University Communication Clinic.
Anne Gilby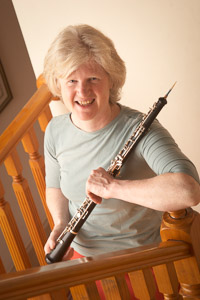 Oboist Anne Gilby has a distinguished career as performer and educator. She studied in Europe with Leon Goossens, Helmut Winschermann and Maurice Bourgue, achieving her Reifeprüfung (Performance) Diploma with Distinction in Detmold (Germany).
Anne held the position of Principal Oboist with orchestras in Germany and Australia. She performed as soloist and Principal with the Australian Chamber Orchestra and has been guest Principal with all six Symphony Australia orchestras.
Academic positions include Head of Woodwind of the Victorian College of the Arts and Lecturer in the Edith Cowan University and the Monash University School of Music Conservatorium.
Anne is a past Chair of the Artistic Committee of the Australian Youth Orchestra Ltd. She served on the Music Board of the Australia Council and was the founding President of the Australasian Double Reed Society. She currently sits on the Board of the Victorian Opera Company, chairing the Artistic Committee.
Anne's commitment to music pedagogy has seen her teach in such diverse countries as Afghanistan and Taiwan.
Tania De Jong AM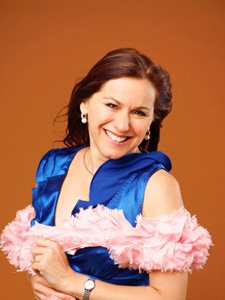 Tania de Jong AM is an acclaimed Australian soprano, award-winning social entrepreneur, creative innovation catalyst, global speaker and spiritual journeywoman. She founded Creative Universe, Creativity Australia, Music Theatre Australia, Pot-Pourri and The Song Room and works with diverse communities through Creativity Australia's 'With One Voice' choir social inclusion programs.
Tania sings around the world as a soloist and with her group Pot-Pourri releasing 7 CDs. She is Founder and Executive Producer of Creative Innovation Global. Tania's TEDx Melbourne Talk How Singing Together Changes The Brain has sparked international interest. In 2015 Tania released her solo CD Heaven on Earth. Tania's mission is to change the world, one voice at a time!
taniadejong.com • creativeuniverse.com.au • creativityaustralia.org.au
Mark Fitzpatrick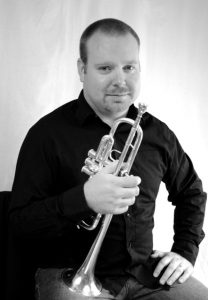 Mark began playing Cornet at the age of 10 and quickly fell in love with brass music. He went on to win many brass band solo competitions including the Australian and New Zealand Open Soprano Cornet Championships as well as the Victorian Champion of Champions title in 2003 and the Australian Open Champion of Champions title in 2004. Mark also won numerous state 'A' Grade brass band titles and the Australian National 'A' Grade brass band titles in 1999 and 2004 with the Hawthorn Band.
Switching to the Trumpet when he began to study at the Victorian College of the Arts Secondary School in 1995 and then on to the Victorian College of the Arts, University of Melbourne, Mark studied with Geoffrey Payne (Melbourne Symphony), Tristram Williams, Robert Smithies (Orchestra Victoria) and Robert Sims (Head of Brass, VCA) in addition to performing in master classes with Hakan Hardenberger, David Staff, Niklas Ekland and James Thompson.
Mark has performed extensively with orchestras and ensembles in Australia and New Zealand including performances as a soloist with Orchestra Victoria and the Auckland Philharmonia Orchestra.
In 2008 he performed as Principal Trumpet with the Auckland Philharmonia Orchestra before returning to Australia to take up his current position as Principal Trumpet of Orchestra Victoria in 2009. Mark has also performed as Guest Principal Trumpet with the Queensland Symphony Orchestra, West Australian Symphony Orchestra, Adelaide Symphony Orchestra, Australian Opera and Ballet Orchestra, Melbourne Symphony Orchestra and the Stavanger Symfoniorkester (Norway). In 2013 and 2016, Mark performed as Principal Trumpet with the Melbourne Ring Orchestra in Opera Australia's productions of the Ring.
Mark currently teaches at the University of Melbourne.
Follow @melbmusicians