In order of appearance for 2019:
Frank Pam – Founder & Musical Director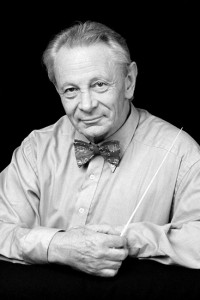 Frank Pam came to Australia from Vienna as a small child. He graduated M.A., B.Ed. from the University of Melbourne and has had a varied career in education and music for over 60 years. He taught English, German, Mathematics and Social Studies at government and independent schools and was a Senior Teaching Fellow in the German Dept. at Monash University.
He joined the Victorian State Office of the Federal Dept. of Education in 1969, as Education Officer, Postgraduate Awards Section, was subsequently Youth Affairs Liaison Officer and from 1986-1989 Assistant Manager, Overseas Student Section.
From an early age Frank has been passionately involved in music. He sang principal roles in Gilbert & Sullivan from the age of 12, led the school orchestra at 14 and Geelong Junior Symphony Orchestra at 15. He attended 10 National Music Camps, 5 as Coordinator of Chamber Music, and was Principal Viola of the Australian Youth Orchestra for five years. He studied and performed in orchestras in France, Germany and Switzerland and has played in several Melbourne orchestras, some of which he helped to found.
In 1963 Frank founded the Musica Viva Younger Group Quartet and was President and Musical Director of the Younger Group 1967-1972. He was Victorian Branch Treasurer of Musica Viva 1974-1996. In 1981 Frank studied conducting with John Hopkins at the VCA. He conducted the Bendigo Symphony Orchestra, Melbourne Mandolin Orchestra and Maroondah Symphony Orchestra between 1981-1984, including orchestral workshops for amateur musicians from all over Melbourne.
In 1975 Frank founded The Melbourne Musicians chamber orchestra and also played a role in establishing the Bach Players, an ensemble specialising in baroque music, which performed for Musica Viva and other organizations for about ten years. Since 1991 he has been a regular presenter on 3MBS FM.
Dominika Zamara – Soprano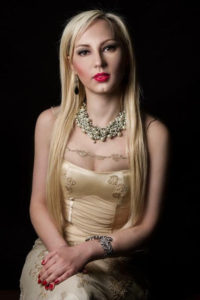 Polish soprano Dominika Zamara studied singing initially in her home country, then in Italy where she is now based. In Italy her studies concentrated on bel canto, and she is equally at home on the operatic stage and in the concert hall. Her international career has ranged as far afield as the USA, Latin America, South Korea, and China, and also to major concert halls, festivals and opera houses across Europe. Dominika is renowned not only as an outstanding performer but also as an inspirational teacher.
As an opera performer, Dominika has had notable successes in the works of Pergolesi (Serpina in La Serva Padrona), Mozart (Susanna in The Marriage of Figaro), Rossini (Rosina in The Barber of Seville), Verdi (Violetta in La Traviata), Mascagni (Silvia in Zanetto) and Puccini (Mimi in La Boheme, and Giorgietta and Amante in Il Tabarro.) She is active also in contemporary opera, having taken the main role in the 2019 premiere of the experimental music-theatre piece La Serva di Padova by Vincenzo Faggiano and Robert Butts.
As a concert performer, Dominika is a sought-after soloist, not only for sacred works such as those of Vivaldi, Pergolesi and Mozart (which Dominika has often performed in historic churches and cathedrals) but also for lieder. As a recitalist, she has made a speciality of lesser known repertoire, such as the songs of Chopin and other Polish composers, and the songs of Croatian composer Ivan Padovec which she has performed with classical guitarist Stanley Alexandrowicz. Most recently, in 2019, Dominika performed as a recitalist at the Accademia alla Scala in Milan, and during the 150th anniversary "Festival Tempia" in Turin at the Teatro Vittoria.
Dominika has broadcast numerous times on Italian television, notably her 2015 recital at the Sala Accademica del Pontificio Istituto di Musica Sacra in Rome, accompanied by pianist Maestro Andrea Musso. She has also recorded CDs and DVDs, for example her prize-winning DVD of Vivaldi's Laudate Pueri and Mozart's Exultate Jubilate accompanied by the orchestra La Certosa under the direction of Maestro Paolo Fumei. Other prizes and awards
include the "The Tree of Life" sculpture awarded at the Sanctuary of San Michele Arcangelo
in Foggia (UNESCO World Heritage Site) by the International Association Acceptus Mundi
Onlus, of which Dominika was made Honorary Vice President.
Lotta Mathilde Rink – bassoon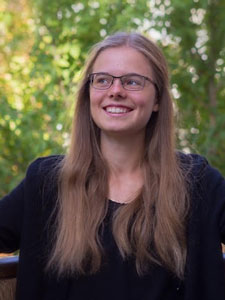 German bassoonist Lotta Mathilde Rink began to study the violin when she was only four years old. Three years later she added the piano, followed a short time later by singing lessons.
She only decided to learn the bassoon when she was fifteen.
Before her studies she won numerous national prizes in the Competition "Jugend musiziert" and enjoyed the stimulus provided by several masterclasses with teachers such as Albrecht Holder and Heidrun Schulze. In addition she was already active in various orchestras throughout Germany. After attending a music high school, since October 2018 the nineteen year-old has been studying bassoon at the University of Music Franz Liszt in Weimar under Professor Frank Forst.
As part of the Rotary Club Exchange Program the enthusiastic performer of chamber music is looking forward to the opportunity of spending two and a half months learning about Australia's musical landscape.
Hannah Shin – piano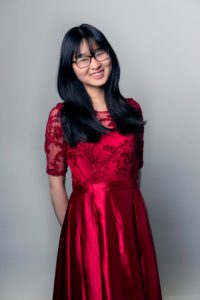 Hannah Shin is one of Australia's leading younger generation pianists and has won numerous prizes in prestigious international competitions, including 2nd prize in the Zhuhai International Mozart Competition and the Thailand International Piano Competition (where she also won the Audience Prize), top prize in the ASEAN International Chopin Competition, and 3rd prize in the Virginia Waring International Piano Competition in the United States. She also recently won the Prize for the Best Performance of a Work by Chopin at the Lev Vlassenko Piano Competition in Brisbane, Australia.
Hannah has made numerous appearances as guest soloist with orchestra. She has performed concertos by Mozart (K. 467, 595), Beethoven (Nos. 1 and 5), Chopin (No. 2), Liszt (No. 2), Tchaikovsky (No. 1), Grieg, Prokofiev (No. 3), Gershwin (Rhapsody in Blue) with orchestras including the Salzburg Chamber Soloists, the Thailand Philharmonic Orchestra, and the Ningbo Symphony Orchestra, as well as numerous Australian orchestras. She has also collaborated with the Poland International Quartet. In 2020 Hannah will tour China with the MCM Symphony Orchestra, performing Prokofiev's Piano Concerto No. 3 in Hong Kong, Beijing and Shanghai.
Solo highlights include being the youngest pianist invited to participate in 3MBS' Beethoven Marathon, performing before a capacity audience at Deakin Edge Auditorium. She has also been showcased at the Sydney International Piano Competition of Australia, broadcast live on ABC FM. She was recently invited to perform as guest artist at the Herald Sun Aria, at Hamer Hall, Arts Centre Melbourne.
She has been featured on Kansas Public Radio, as well as China Central TV, and has given recitals in the USA, Germany, Greece, Denmark, Russia, China, Thailand, Korea, Malaysia, and Indonesia.
Bridget Bolliger – flute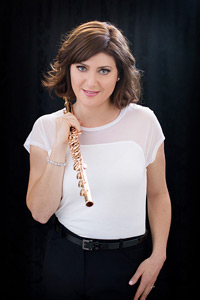 "The crystalline clarity of Bolliger's tonal production is the very essence of what flute

sound should be…"

David DeBoor Canfield, Fanfare Nov/Dec 2015
Australian-Swiss flautist Bridget Bolliger made her solo début with the Sydney Symphony performing Ibert's Flute Concerto at the age of 15.
She relocated to Switzerland for her tertiary studies graduating with a Masters Degree in Performance from the Basel Music Academy under Professor Peter-Lukas Graf. Bridget then embarked upon a busy and varied career in Europe and South America appearing as soloist and chamber musician with many leading international orchestras and ensembles.
Her countless performances of Mozart's Flute and Harp Concerto have involved collaborations with some of the world's most renowned harpists – including
Marielle Norman and Elena Zaniboni. She has held Principal Flute positions with the St Gallen Symphony Orchestra and the Sao Paulo Symphony and has appeared as guest Principal Flute and soloist with the Basel Symphony, Philharmonia Zürich, Australian Opera and Ballet Orchestra, Queensland Symphony Orchestra and many others.
Upon her return to Sydney in 2004, Bridget became a passionate advocate of Australian music and performed frequently at the Huntington Estate Music Festival and the Australian Festival of Chamber Music. She was founding Director of the New Sydney Wind Quintet and Founding Artistic Director of the Sydney Chamber Music Festival – this Festival celebrates 11 years under her successful stewardship in 2018.
She has recently formed a key musical partnership with pianist Andrew West; in 2016, they gave their début recital in the Utzon Room, Sydney Opera House and collaborated on Bridget's latest album – entitled Timeless. Her earlier recordings of premiere Australian works have received unanimous acclaim from celebrated music journals such as Gramophone, BBC Music Magazine and Limelight Magazine; these include Quintopia, The Laughing Moon (by Ross Edwards) and Dancing Shadows (the complete music for flute and piano by Miriam Hyde).
An esteemed teacher and chamber music coach, Bridget has tutored and given masterclasses worldwide – at the Jugend Musik Schule (Rorschach), Australian National Academy of Music and the Universities of New South Wales, New England and Sydney. She has also assisted Michel Debost at the Oficina de Música de Curitiba and features on playwithapro.com – the newest international online teaching podium.
Bridget Bolliger is a Powell Artist.
Dana Zeimer – soprano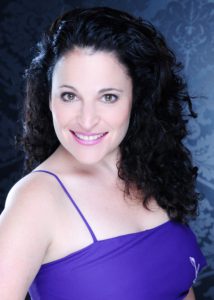 Dana is a versatile singer due to her experiences in many different countries and cultures. She was born in Israel, moved to South Africa at the age of five, and later migrated to Melbourne, Australia, with her family, at the age of 18.After completing her Bachelor of Music at the Melbourne Conservatorium and a Diploma in Teaching, she left Australia for Germany, where, in Hamburg, she has worked and performed for seven years as a classical singer. Dana is also a cantorial soloist in three of Hamburg's synagogues, leading the services in both Hebrew and German. She has taught English and Voice for many years and is currently living in Italy.
Dana completed a tour of her show Monteverdi to Metallica around Italy and Germany last year. Her CD Monteverdi to Metallica was then released and was a delight to perform and record. Dana has sung many roles in Melbourne, Hamburg and Bologna including Barbarina (The Marriage of Figaro), Pappagena (The Magic Flute), Despina (Cosi fan tutte), Adina (The Elixir of Love), Adele and Rosalinde (Die Fledermaus), Phyllis (Iolanthe) and Josephine (HMS Pinafore) and Chavah and Frumah Sarah (Fiddler on the Roof)
In 2017 together with Alexander Radziewski in Hamburg, she performed a program of music for Voice and Vibes with original compositions for voice and vibraphone which was received very well by the public at the Hamburg Symphony residence.
Dana enjoys organising and performing solo concerts regularly due to her wide repertoire which includes Spanish songs by Obradors , Granados and Rodrigo, the Gypsy Songs by Dvorak, French chansons, Hebrew songs and prayers and sacred music.
From sacred music and lieder to Spanish, Hebrew and Baroque pieces Dana's warm, clear and beautiful voice welcomes every listener to sit back, relax and enjoy.
Josephine Vains – cello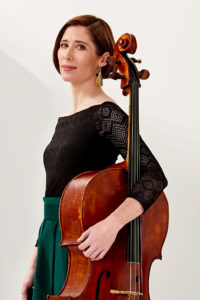 Josephine is a versatile and engaging performer, heard regularly in concert around Australia and overseas as a cellist and chamber musician. She has worked with myriad artists on diverse projects including piano trio / quartet / quintet, string quartet, opera, baroque ensembles, contemporary and electronic music, and Argentine tango music. She is a passionate educator, currently training the next generation of musicians at Victorian College of the Arts Secondary School, University of Melbourne and Monash University. She is a regular tutor for Melbourne and Australian Youth Orchestra, Mt. Buller and Clunes Chamber Music and for iartschool (China).
Josephine is a founding member of Firebird Trio, currently presenting innovative and engaging programs around Australia. Equally at home on modern and period instruments, Josephine performs and records regularly with other ensembles including Australia Octet, Kammermusik, Accademia Arcadia, Elysium Ensemble and Melbourne Baroque Orchestra.
In Australia she has performed for Musica Viva, the Sydney and Melbourne Arts Festivals, Noosa Long Weekend, Castlemaine and Port Fairy Festivals, Woodend Winter Arts and Organs of the Ballarat Goldfields Festivals. International performances include at the Musicfest Vancouver with Freshwater Trio, the Hannover Brahms and Schumann Festivals, White Nights Festival in St. Petersburg and recently at the Longyou Caves Festival (China) and Akaroa Chamber Music Festival (NZ).
Other enjoyable collaborations include performing with The Music Project for Merce Cunningham Dance Company, Gurrumul, Burt Bacharach, recordings with Katie Noonan, as Principal cello during Melbourne's Ring Cycle and on period instruments, especially with fortepiano. Josephine features on a number of the Royal Children's Hospital HUSH albums and relishes the chance to work with living composers and exploring new techniques as well as recording for radio, film and television. She performs on a Thomas Kennedy Cello, 1850 (London) and a Thomas Dodd Cello, (1800) London.
Anne Gilby – oboe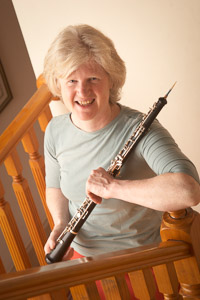 Oboist Anne Gilby has a distinguished career as performer and educator. She studied in Europe with Leon Goossens, Helmut Winschermann and Maurice Bourgue, achieving her Reifeprüfung (Performance) Diploma with Distinction in Detmold (Germany).
Anne held the position of Principal Oboist with orchestras in Germany and Australia. She performed as soloist and Principal with the Australian Chamber Orchestra and has been guest Principal with all six Symphony Australia orchestras.
Academic positions include Head of Woodwind of the Victorian College of the Arts and Lecturer in the Edith Cowan University and the Monash University School of Music Conservatorium.
Anne is a past Chair of the Artistic Committee of the Australian Youth Orchestra Ltd. She served on the Music Board of the Australia Council and was the founding President of the Australasian Double Reed Society. She currently sits on the Board of the Victorian Opera Company, chairing the Artistic Committee.
Anne's commitment to music pedagogy has seen her teach in such diverse countries as Afghanistan and Taiwan.
Matthew Angus – bassoon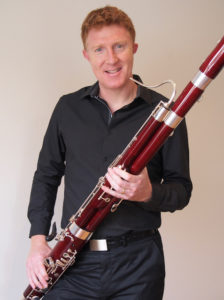 Matthew Angus studied at the Victorian College of the Arts where he was awarded the Bachelor of Arts majoring in Music.
Matthew is in demand as an orchestral musician having performed with every major Symphony Orchestra in Australia and has undertaken numerous international tours of China and Europe. He plays principal bassoon with the Melbourne Chamber Orchestra, Canberra Symphony Orchestra and frequently plays both bassoon and Contra-bassoon with Orchestra Victoria at the State Theatre Melbourne.
Career highlights include performing at St Stephens Cathedral in Vienna, touring Australia with Andrea Bocelli and playing the 2000 Olympic Games Official Soundtrack. He has played in Victorian State Opera's long running season of 'West Side Story' and Houston Ballet's 'Romeo and Juliet'. Matthew has just returned from the Northern Territory where he performed an Opera Gala at the base of Ularu with the Opera Australia Orchestra.
Matthew's studio recording performances include the movie soundtracks to 'Babe', 'Two Hands', and 'Elizabeth'. Matthew's other recorded performances from Melbourne Chamber Orchestra and other groups are regularly heard on ABC Classic FM.
Matthew has also undertaken numerous solo performances including performing the Mozart Bassoon Concerto In Jeparit, the Vivaldi Concerto in E minor in Beaufort and this program of works from the baroque period in Newlyn.
Matthew has even undertaken a tour of solo performances in Europe playing Fucik's 'The Old Grumbler' dressed as a bear!
Matthew has a beautiful bassoon from famous German maker Heckel, dated 1934. The instrument enhances Matthews sonorous sound and the two make a wonderful pairing.
Elyane Laussade – Piano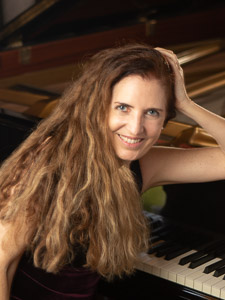 Here is what the New York Times has said about Elyane Laussade, "a pianist with a polished technique. . . . dazzling power . . . and an impeccable sense of style." A graduate of the Juilliard School in New York City, pianist Elyane Laussade has delighted audiences on five continents for her imaginative and strongly individual playing. Originally from the USA, Elyane has now established herself as one of Australia's finest pianists. She has appeared in the MSO's Metropolis Festival with Marcus Stenz and has been featured many times by ABC Classic FM and 3MBS in studio recordings and live broadcasts. She performed St. Saens' Carnival of the Animals with the MSO in Hamer Hall with pianist Benjamin Martin under the baton of Anthony Ingliss. Elyane performed De Falla's Nights in the Gardens of Spain with the Melbourne Symphony Orchestra in the Myer Bowl in a concert which was broadcast across Australia.
As a soloist, Elyane has performed in Australia, New Zealand, Singapore, South Africa, the USA and Europe. She has toured Taiwan where she performed recitals in Taipei, Tainan, Chaiyi, and at the National Concert Hall in Taichung. Elyane was also invited to perform at the first recorded performance at the Elizabeth Murdoch Recital Hall in the Melbourne Recital Centre which aired on the ABC television program "Catalyst." She has also been asked this season to give a lecture/recital at the Performers' Voice Symposium in Singapore. Elyane's current recital tour in the USA includes two different solo programs, one of which is the program that she has recently released on a cd entitled "Just for You." Early in 2013 Elyane joined 27 other pianists from around Australia to perform in the Beethoven 32 Sonatas Marathon at Federation Square's BMW Edge for 3MBS Radio.
Elyane enjoys a rich chamber music involvement along with her solo career. Sometimes in out of the ordinary venues, she recently joined colleagues from the MSO in Messaien's Quartet for the End of Time, which had a special late-night performance in the Old Melbourne Gaol. Her love for the musical experience as a close encounter has inspired her to run a special series of intimate recitals at the Laussade Studio in Melbourne, both as a soloist and in collaboration with Australian musicians and leading soloists from abroad.